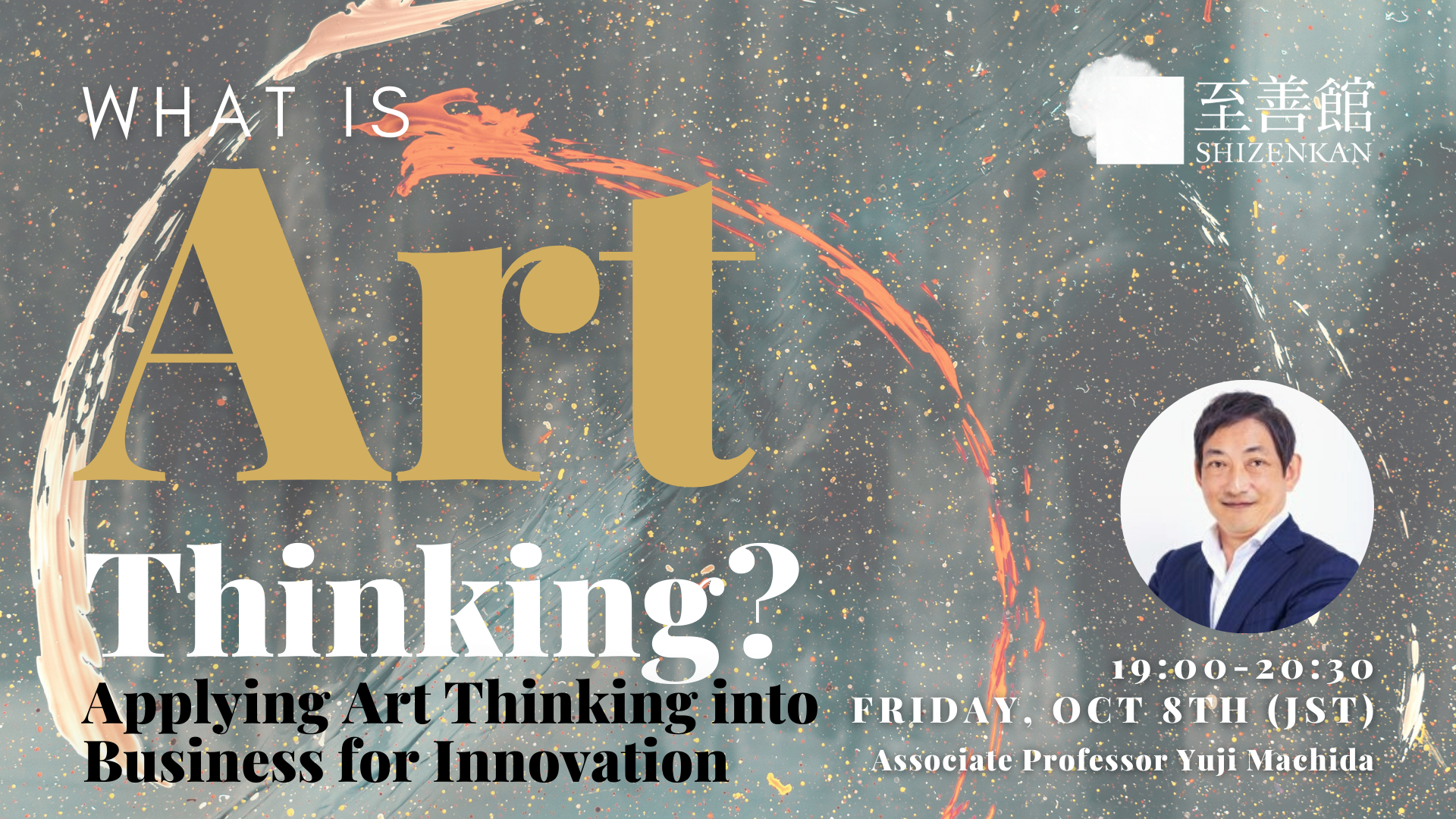 "What is Art Thinking?"
Applying Art Thinking into Business for Innovation
Friday, October 8th, 19:00 – 20:30 (JST)
Speaker: Associate prof. Yuji Machida (Shizenkan University)
Art Thinking starts with "self-exploration". By becoming aware of your own "self axis" and thinking from your own unique perspective, you will be able to approach innovation.
Until now, logic and science have dominated the business world. The sensitivity and creativity that are inherent in human beings was not traditionally included there. However in this era of unpredictability and uncertainty, we need to be able to see the whole picture through intuition and sensitivity, rather than through individually optimized ways by logic and science only.
The core concepts of Art Thinking in this webinar are self axis, intuition and sensitivity, and thinking out of the box. We will combine the creativity that emerges from these concepts with logic to create an experience and sense of feelings.
While Design Thinking starts from "customer issues," Art Thinking starts from "self-exploration". In this new era of the "individual", it is essential for each individual to be autonomous, to leave the stereotypes behind, to engage their senses, to realize and develop their own "self axis", and to experience and learn how to utilize the methods of art and artists into business. Based on this experience, if you continue to be conscious of it, you can expand the range of your ideas in improving operations and management, and create the "seeds" for launching new businesses and innovations.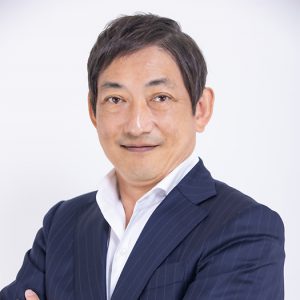 Prof. Yuji Machida
Graduated from Kyoto University, Faculty of Law and joined McKinsey & Company. In 2014, he became an associate partner. In parallel, he was in charge of recruitment and training and Installed performance appraisals and creativity items. Later, he worked for an internet venture, studied art in New York for four years, and held a solo exhibition. After working for an investment fund, he decided to start his own business.
This led him to develop Art Thinking training in 2018 and later present and facilitate at the Art Thinking World Conference in Paris of May 2019.
From 2016-18, he was the Advisor to the Governor of Tokyo (cultural facilities, cultural policy, etc.). He also serves as Advisor to "ARTS ECONOMICS" at Kyoto University and has been an ISL Faculty member since 2013, and Associate Professor of Shizenkan University since 2020.
In addition to his own artist activities, he is a management consultant with extensive experience in research and practice on creativity and innovation. He is CEO of BODAI, Co., Ltd which provides art thinking training mainly to large corporations.