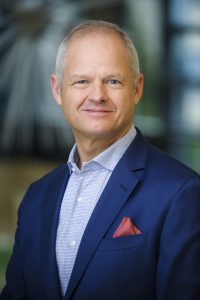 [IESE/Shizenkan Forum]
Prof. Marc Sachon
"Industry 4.0: The Future of Factories"
Thursday, January 21st
19:00 〜 20:30 (JST)
LEARN MORE
This is the forum that IESE and Shizenkan jointly host, inviting Professor Marc Sachon from IESE Business School.
How and why do such new technologies disrupt manufacturing industry?
What will future factories look like?
What is the role of leaders in better preparing their organizations for the upcoming disruption?
In this forum, we will explore such questions and see some early evidence of changes that are now taking place.
Please join us to acquire fresh insights into the changing nature of competition in manufacturing.
【Speaker's Profile】
Dr. MARC SACHON
Professor of Production, Technology and Operations Management, IESE Business School
• Ph.D. in Industrial Engineering and Engineering Management, Stanford University
• MBA, IESE Business School
• Master in Aerospace-Technology, University of Stuttgart