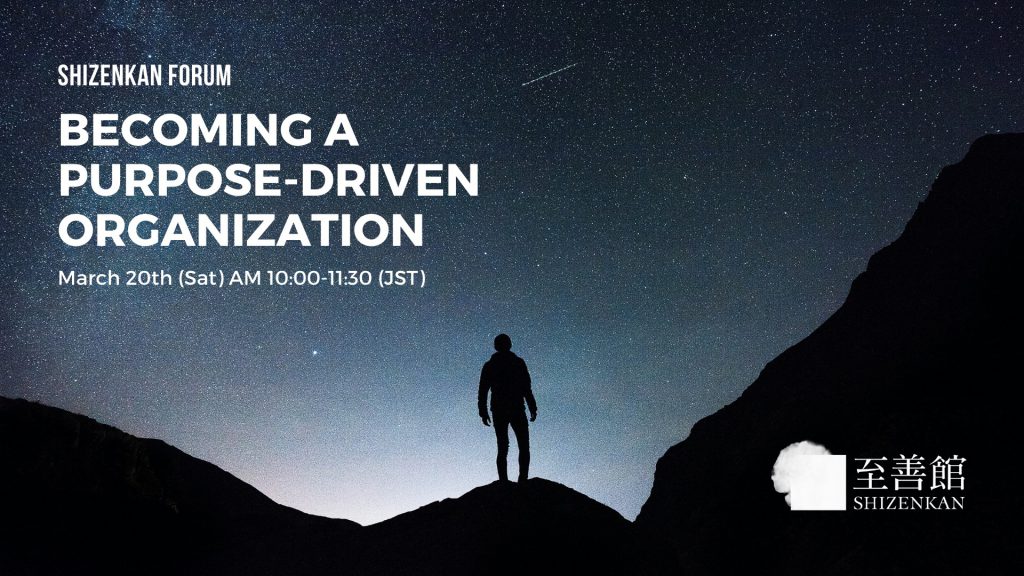 [Shizenkan Forum]  "Becoming a Purpose-Driven Organization" 
Speaker:    Jarin Tabata (Partner, SYPartners)
          Takuo Fukuda (Creative Director, SYPartners)
Moderator: Hironori Iwasaki (Adjunct Professor, Shizenkan University / Director, Hakuhodo inc.)
                              Seiji Inuzuka (Adjunct Professor, Shizenkan University / Founder, KRMK)
Language:   English
The concept of "purpose" increasingly attracts attention in business, and this phenomenon coincides with the spread of expectations for business enterprises to be vehicles for positive societal change. While one may see an organization's purpose as a mere slogan, it can be a catalyst for a wide range of changes in the organizations' activities, such as its strategy, product design, and people management.
In this Shizenkan Forum, we invite Mr. Jarin Tabata and Mr. Takuo Fukuda from SYPartners, a US-based professional firm that has helped many global organizations to drive purpose-driven growth and innovation, to share their thoughts and experiences on purpose-driven organization. Key questions that we will explore in this session include:
How could leaders transform their business into a purpose-driven organization?

What are the key challenges that leaders will face in the transformation and how could they overcome such challenges?

What is the unique power of purpose in helping organizations deliver positive societal changes?
Please join us to gain insights into purpose-driven management, one of the critical management topics today.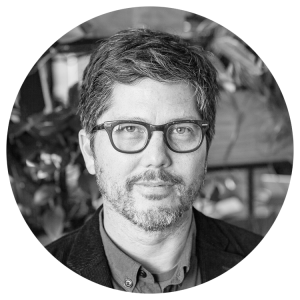 Jarin Tabata | Partner
Jarin's work at SYPartners has been at the forefront of purpose and creativity. Projects include a global culture and behavior change initiative for IBM prototyped in Japan, a collaborative initiative with IDEO to reinvent the future of aging, and the co-creation of Aoyama Treehouse—a start up in Tokyo bringing mindfulness, creativity, and beautiful spaces to Japanese corporate culture. With a background in literature, Jarin previously ran his own digital studio in London and has worked at a number of editorial and design agencies throughout his career.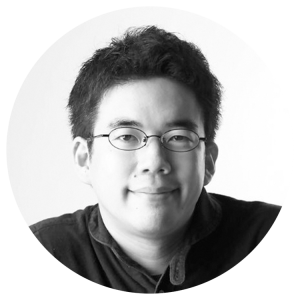 Takuo Fukuda | Creative Director
At SYPartners, Takuo has worked on transformation projects with various clients, including Google, IBM, Airbnb, GE, and Starbucks. As a member of kyu collective—the strategic operating unit of Hakuhodo DY Holdings—he also contributes to fostering creative communities. Previously, Takuo focused on design experimentation at IDEO and softdevice inc. Takuo received his M.E. in Interaction Design and Ethnography Research from Kyoto Institute of Technology and an M.S. with an emphasis in Organizational Culture Design from Stanford University.

For over 25 years, SYPartners has helped leaders, teams, and organizations build the capability to grow with purpose. As a leading transformation consultancy, SYPartners has worked with some of the world's most influential brands, including Starbucks, IBM, Apple, Nike, Facebook, and the Obama Foundation. Learn more at www.sypartners.com