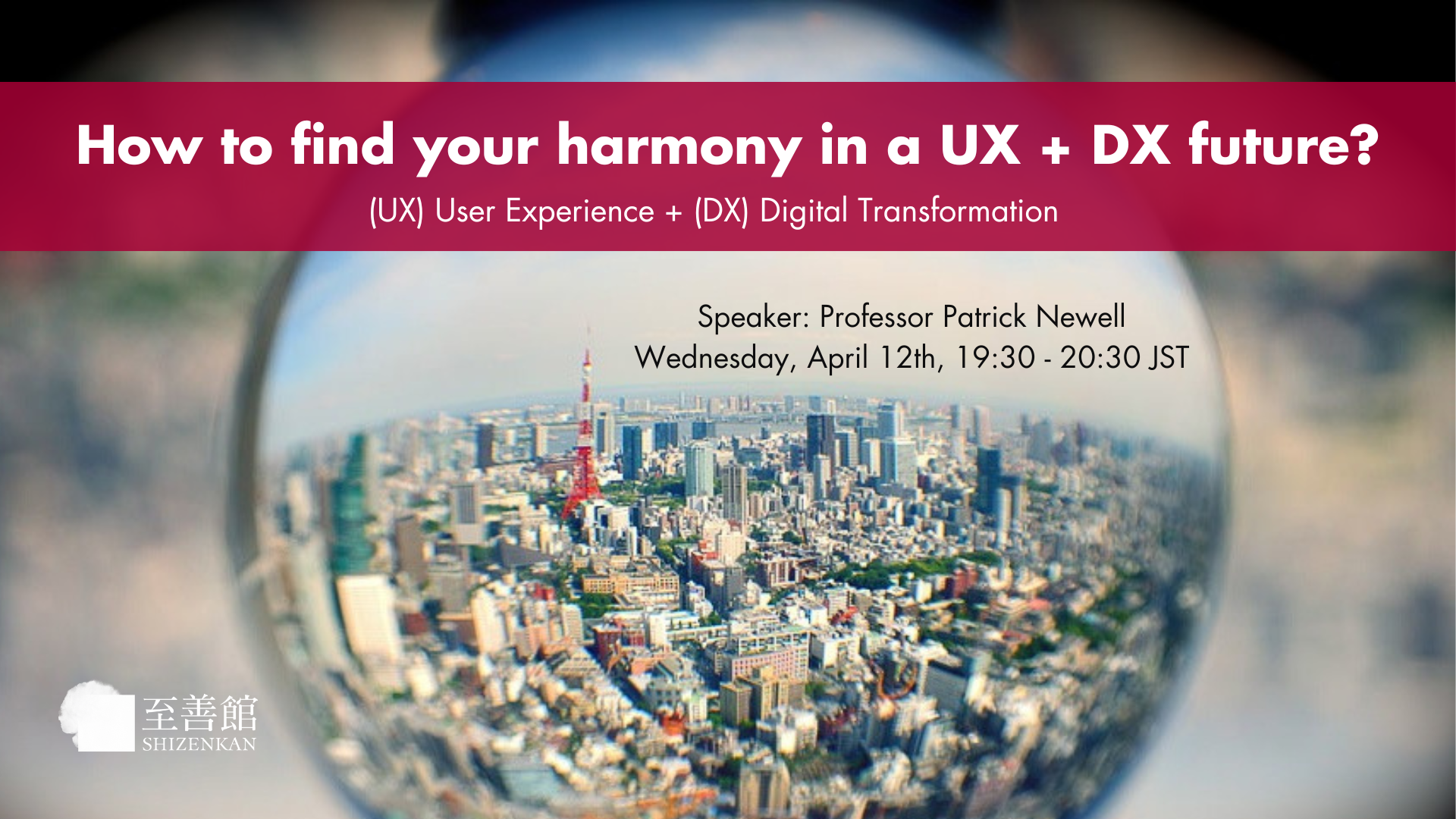 "How to find your harmony in a UX + DX future?"
Speaker: Prof. Patrick Newell (Shizenkan University)

Wednesday, April 12th, 19:00-20:30 (JST)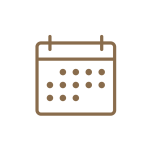 Venue: Shizenkan Campus (Nihonbashi, Tokyo) and Zoom 
The future is becoming the present at an accelerated pace, especially during the past few years. The world is thinking about how to move forward positively and the skills necessary to navigate us toward finding harmony as humans connected with nature, utilizing the power of technology.
Join Professor Patrick Newell, Author of Strategies for Keeping Japan #1 (日本が「世界一」を守り抜く戦略) and one of the prominent visionaries in Japan, at this free webinar to learn more about designing your future based-on interviews with over 150 notable people about how they see 2030.
During this open class, Patrick will guide us through understanding the challenges we face and technology's potential role in scaling the solutions.
19:00 – 19:10 Shizenkan University introduction / Speaker Introduction
19:10 – 20:00 Prof. Patrick Newell "How to find your harmony in a UX + DX future? " Interactive Session
20:00 – 20:30 Q&A
20:30 – 21:00 Info session (The attendees who are interested)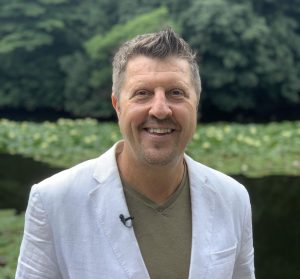 Prof. Patrick Newell (Shizenkan University)
Catalyst, Learning Activist, and Future Vision Navigator
Under the organization "21 Foundation", Patrick and the team collaborate to connect the present with the future for a wide range of people, from infants to senior executives of companies, to reach their highest level of collective intelligence.
In 1995, he co-founded Tokyo International School, a 21st Century model school in many areas of education and learning.
In 2008, Patrick co-founded TEDxTokyo, the first TEDx, TEDxYouth & TEDxTeachers events outside the USA. TEDx focuses on bringing thinkers, doers, and innovators from Japan and beyond to share ideas worth spreading.
In 2017, Patrick and his team hosted the SingularityU Japan Summit, which was the first Summit event held in Japan.
In 2019, he published the book "Strategies for keeping Japan #1". Patrick interviewed over 150 people to research how they see Japan in 2030. Japan is #1 in many areas beyond economics and the latest technology and can be a role model for the rest of the world in some areas.