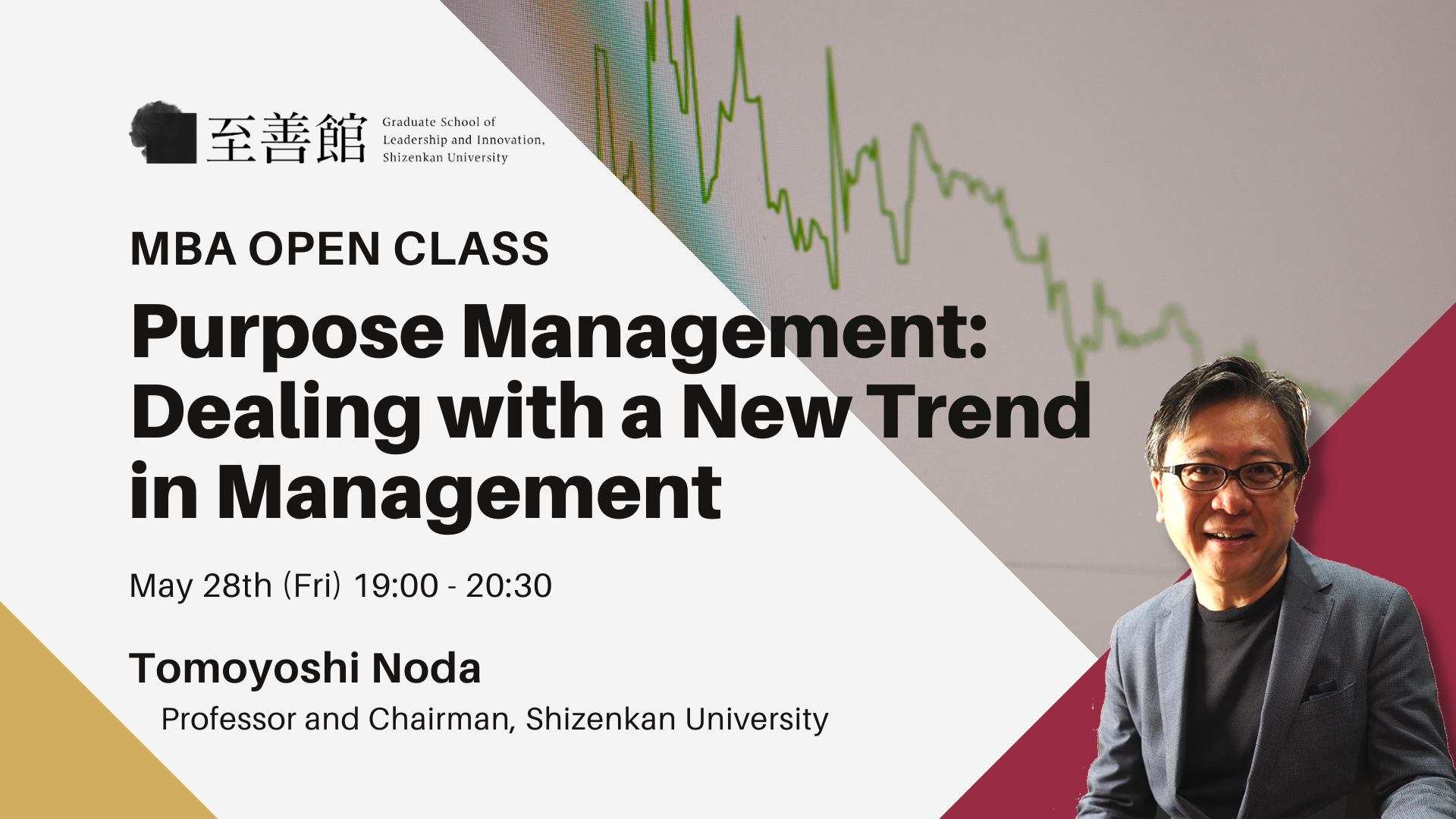 Friday, May 28th, 19:00 – 20:30 (JST)
Speaker: Prof. Tomoyoshi Noda  (Shizenkan University)
In recent years, there has been an increase in the number of advanced companies in Europe and the U.S., such as those in the Netherlands and France, that are advocating the concept of "Purpose Management". Why is there now such a clamor for purpose management?
In this webinar, Professor Tomo Noda, founder of Shizenkan University, will explain the background behind the demand for corporations to adopt purpose management, including the stalemate of capitalism and the widening gap, the challenge of sustainability faced by corporations, and the rise of Generation Z. In addition, he will introduce case studies from around the world that demonstrate the benefits and hidden challenges of managing by Purpose, and what business leaders need to do to implement it.
We are living in a time of great societal change, facing more challenges than ever before, such as globalization, digitalization, sustainability, and widening disparities. Based on these social issues, we now need leaders who can envision the future on their own and drive change and creativity. We invite you to experience the Shizenkan program, which cultivates holistic management leaders who are not only leaders in their professions, but approach their work with humanity and social-mindedness.
[Webinar Outline]
19:00 – 19:10 Shizenkan University introduction / Speaker Introduction
19:10 – 20:00 Prof. Tomo Noda "Purpose Management: Dealing with a New Trend in Management" Interactive Session
20:00 – 20:30 Q&A
20:30 – 20:50 Info session (for attendees who are interested)
[Speaker]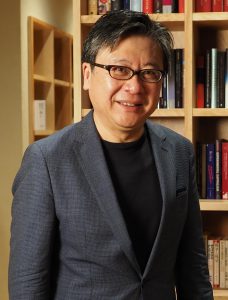 Prof. Tomoyoshi [Tomo] Noda (Shizenkan University)
Dr. Tomo Noda is the founder of ISL (Institute for Strategic Leadership), a Tokyo- based educational institution dedicated to the development of next-generation leaders with the willpower, character and creativity necessary to catalyze social and business innovation in Japan.
He is an expert in organizational strategy and transformational leadership, and was a faculty member of the London Business School (1996-1997), INSEAD in Fontainebleau, France (1997-2000), INSEAD ASIA in Singapore (2001-2003), and SIMI (Scandinavian International Management Institute) (1996-2005) where he taught strategic and international management to MBA students and executives.
He is also an active member of Keizai Doyukai (Japan Association of Corporate Executives) and has led a project team for promoting NPOs/NGOs and social entrepreneurship in 2011 as well as a nation-wide task team for restoring the Tohoku region ravaged by the 3/11 earthquake and tsunami disaster between 2012 and 2017. He is the organizer for the Social Innovator's Koshien Program, a network for promoting social alliances between business, civic and public sectors. He is originally from Kyoto, Japan.
Dr. Noda holds a Bachelor's Degree in Law from the University of Tokyo, a Master's Degree in Science in Management from the Massachusetts Institute of Technology, and a Doctorate in Business Administration (Business Policy) from Harvard University.