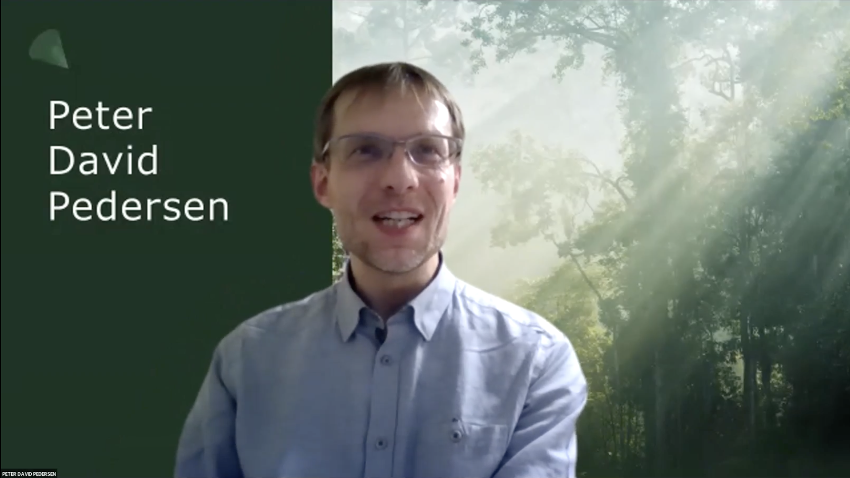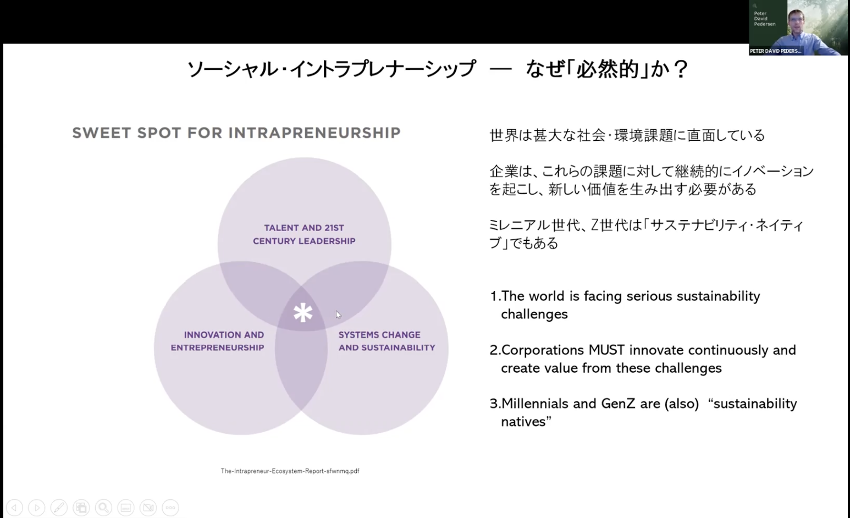 TOKYO— On January 25th, Shizenkan University had an online open class on the topic of Social Intrapreneurship presented by Professor, Peter D. Pedersen.
As a consequence of enormous growth in the 20th century, mankind is now facing environmental and social issues. Leaders of innovation for sustainability are needed more than ever and the concept of "social intrapreneurship" has emerged and plays an essential role in the current VUCA landscape. Professor Pedersen introduced the features of social intrapreneurs, such as "Silo Busters who collaborate across traditional company boundaries" and "Storytellers who bring others on board with their vision for shared value". Through the online polling, he encouraged participants to reflect upon being ideal candidates for social intrapreneurship. These interactions led participants to consider the concept of social intrapreneurship in relation to their future career.
During the Q&A session, questions such as "Is the concept of social intrapreneurship likely to fit in Japanese organizational culture?" and, "What can companies do when it comes to developing social intrapreneurs?", sparked interesting discussions. Professor Pedersen also touched upon the future labor market, "Companies can no longer give lip service to employees. They need to set up an environment to give employees the ability to exercise self-initiative. Otherwise, companies will lose prospective social intrapreneurs." He also indicated that companies in Japan do not necessarily need to foster employees to also become social intrapreneurs, since social intrapreneurship can be acquired later in life, and it is also created through team interactions.
By offering the social intrapreneurship course at Shizenkan University, we encourage you to embark on a journey to become a social intrapreneur based on the Intrapreneur's Compass. Through this course, we hope you can identify your goals and find what your passions are for the future.
For more event information, please check our upcoming open class schedule here.