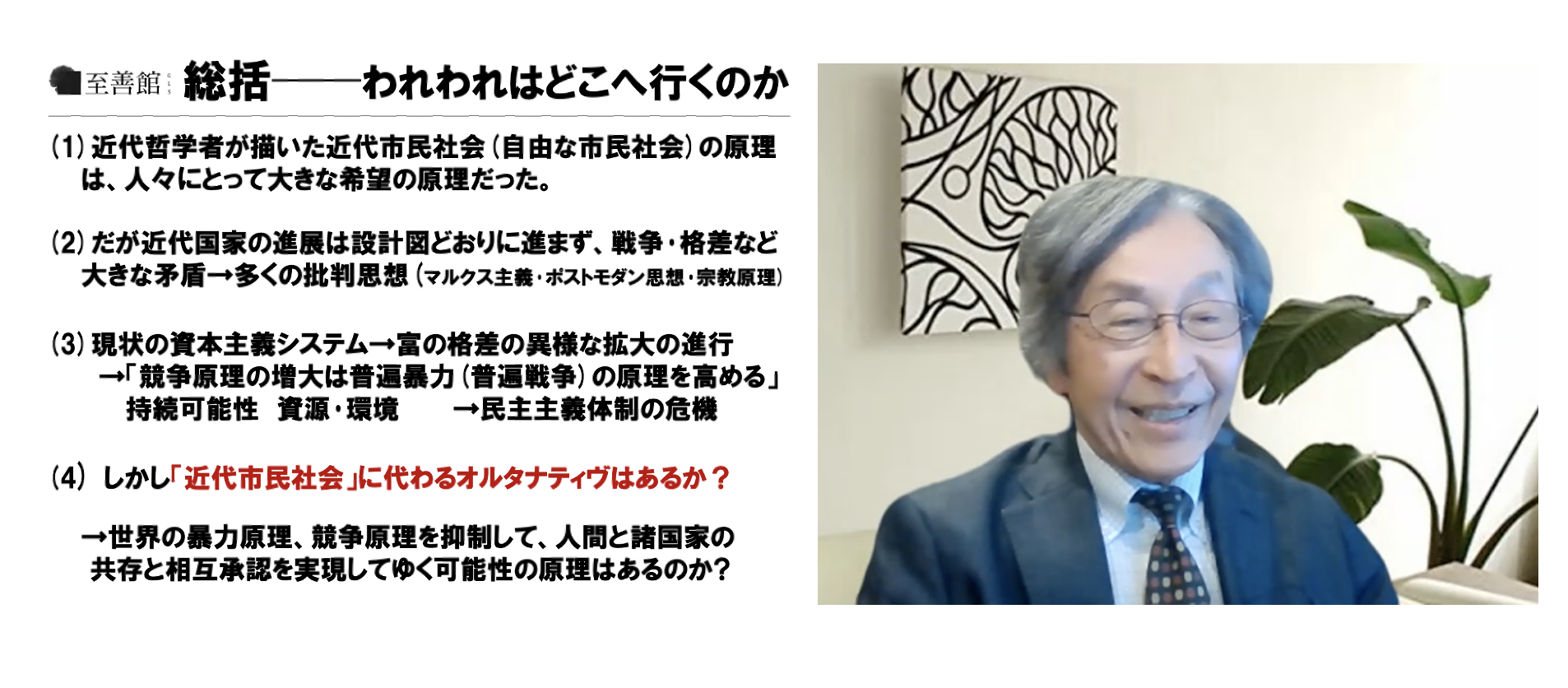 TOKYO — On February 16th, Shizenkan University held an online open class on the topic of philosophy presented by Professor Seiji Takeda.
Despite the principle of hope initially envisioned by modern Western philosophers, the progress of the modern state has increased the likelihood for wars, created disparities and other contradictions, and posed a host of resource and environmental sustainability challenges. Under such conditions, it is important to think back to the original "blueprint of capitalism".
Professor Takeda emphasized, "Though we live in a postmodern society we do not know its exact blueprint. If we do not know it, then we will not know how to deal with the problems that arise. That is why it is significant to study modern philosophy." Particularly since the 1980s, the well-known facts show us that the economic growth rates in developed countries have fallen and with the rise of neoliberalism, inequality has spread to an unprecedented degree.
Is there an alternative to modern civil society? What are the axioms that will curb the principles of violence and competition in the world and realize the coexistence and mutual recognition of human beings and nations? Such questions and expectations are placed upon the next generation of leaders to resolve.
During the Q&A session, participants asked questions such as, "What are the rules that make the economic game function normally?" and "Why were philosophers of the time able to have such social influence?" Professor Takeda responded, "Widening inequality hinders both the development of capitalism and the development of democratic nations. We must look for the principle of cooperative competition." He added, "Even though the power of individual communication channels has increased these days such as through social networks, there are still no solid principles that people can find hope in." Professor Takeda shared his outlook on the future stating,"The mission of postmodern philosophy is to overcome modern philosophy and create principles and conditions for postmodern society." 
During the learning journey at Shizenkan University, students constantly confront Paul Gauguin's three questions, "Where did we come from? What are we? Where are we going?" Like no other business school, our liberal arts courses, which include philosophy, foster leaders who understand social issues from all perspectives and develop the ability to envision the future.
For more event information, please check our upcoming open class schedule here.