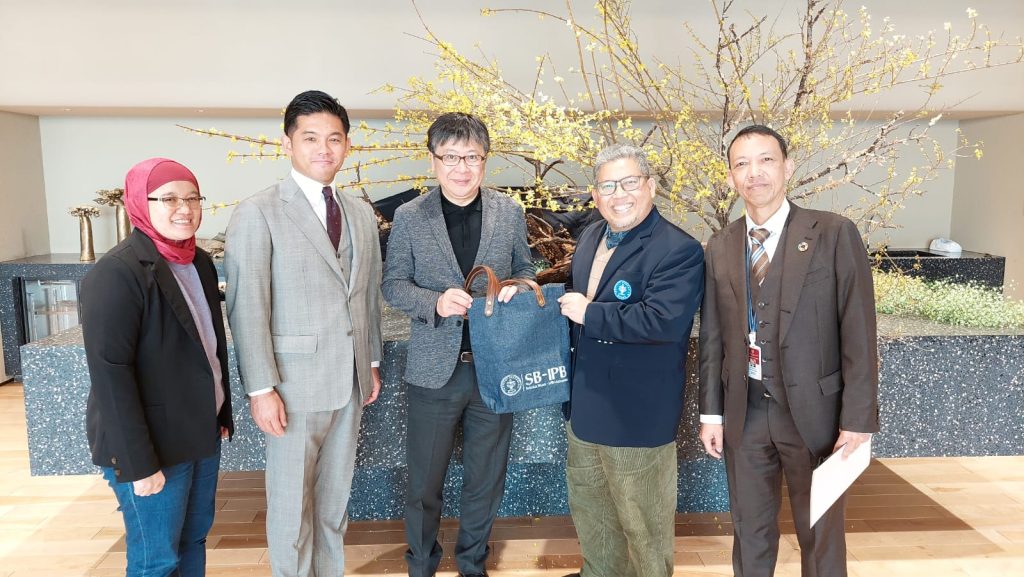 TOKYO — on March 7th, Shizenkan University was pleased to welcome representatives from IPB University, Indonesia, Dean of the School of Business Dr Ir. Idqan Fahmi and Dr Siti Jahroh to discuss possible joint research projects, student exchange programs and other initiatives that could benefit both institutions.
We are delighted to announce that we have signed a Letter of Intent for Academic Cooperation with the School of Business, IPB University. This partnership will open up exciting opportunities for our students and faculty members to work together, share knowledge and experiences, and engage in joint research projects.
At Shizenkan University, we are committed to providing our students with the best possible educational experience, and we believe this partnership will help us achieve this goal. Our students will have the opportunity to broaden their horizons and enhance their skills and knowledge.
We look forward to working closely with the School of Business, IPB University in the coming years and to building a strong and fruitful partnership that will benefit our students, faculty members and the wider academic community.