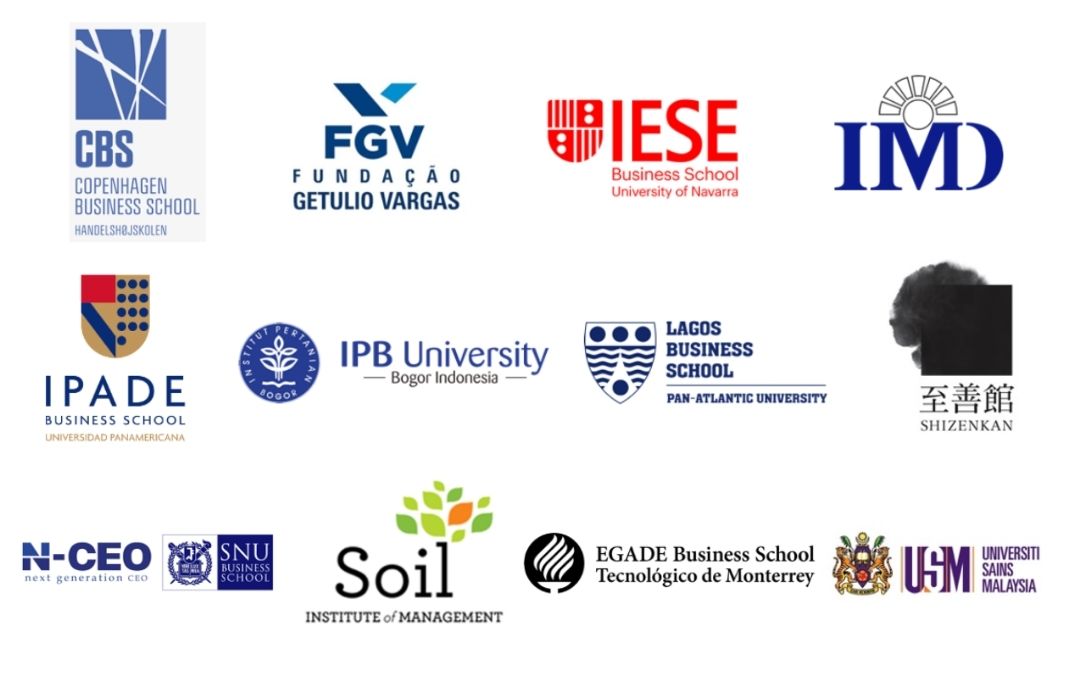 The future of capitalism will soon be in the hands of the next generation of business leaders,
who will want to leave their own imprint on shaping a new socio-economic system. This is viewed not only as an aspirational thought but also as our collective responsibility. This course is designed to be a catalyst for personal thought and commitment as well as a network building opportunity.
The educational journey will be based around a sharing of experiences and reflections with top executives, entrepreneurs, policymakers, activists of various backgrounds, academics and people dramatically affected by our current system. Professors will facilitate a dialogue
between students and those guest speakers.
The Future of Capitalism was initiated by Prof. Franz Heukamp of IESE Business School and Prof. Tomo Noda of Shizenkan University, and the first edition was held from January to April 2021 as a joint course among four schools, namely IESE, Shizenkan, the School of Inspired Leadership (SOIL), and Fundação Getulio Vargas (FGV). In our attempt to scale the impact of this course and people involved in as well as to provide a broader platform for students participating, several like-minded schools have joined the 2022 edition, including: Copenhagen Business School, IMD, IPADE, IPB University, Lagos Business School, Seoul National University, Tecnológico de Monterrey, and Universiti Sains Malaysia.
Some sessions include the following themes and guest speakers:
"Capitalism and Social Divide"




After watching several interviews of formerly homeless children in Bangladesh, students will have a dialogue with Shubhashish Roy, Founder and CEO of Ekmattra Society, Bangladeshi NGO promoting advancement for underprivileged children, and Niloy Biswas, Associate Professor of International Relations at University of Dhaka. The session will be facilitated by Prof. George Olcott of Shizenkan.
"Capitalism and International Conflict"




After watching several interviews of former child soldiers in Uganda, students will have a dialogue with Jimmy Otema, Head of Office in Uganda at Terra Renaissance, Japanese NGO offering vocational training for former child soldiers in the country, and then with Tosha Maggie, Staff of Africa Division, who will share her life experience of living in a conflict area. The session will be facilitated by Prof. George Olcott of Shizenkan.
"Inconvenient Truth Continues: Are We Really Sustainable? "




Students will connect with Jennifer Morgan, Executive Director of Greenpeace International, in Amsterdam, to discuss climate change and environmental sustainability. We will review the past COPs, including the most recent COP26, and discuss the need for systemic changes and economic alternatives with her. Prof. Maciej Bazela of IPADE will facilitate the session.
"Philosophical Reflections on Capitalism"




Students will discuss with Prof. Stefano Zamagni, President of the Pontifical Academy of Social Sciences, about philosophical reflections on capitalism as an economic system that has accompanied human activities throughout history. By reviewing significant attitudinal changes over the past 30 years, he will share his diagnosis of the current state of capitalism. We will reflect on the root causes of the issues capitalism faces today and explore remedies, including the contribution of Eastern traditions. Prof. Antonino Vaccaro of IESE will facilitate the session.
"Challenges of Conscious Capitalism"




With Raj Sisodia, Co-Founder of Conscious Capitalism, students will explore what we should change in organizations and corporations and how we can lead that change. Students will learn about making trade-offs and explore the concept of trade-ons through several examples. Then, students will engage in dialogue with business leaders who advocate for and seek to practice "Conscious Enterprise".
"How Can We Leverage Technology and Innovation for a Better Future? "




The rapid advancement of science and technology is expected to change today's socio-economic systems dramatically. Students will connect with Paul Saffo, Silicon Valley-based forecaster and Chair of Future Studies at Singularity University, to discuss how technologies can be leveraged for the good of society. James Higa, former Senior Director of Apple and currently Managing Partner of Offline Ventures, will also join the session. Prof. Anil Sachdev of SOIL will facilitate the session.
"Future of Democracy"




Students will discuss with Audrey Tang, a civic hacker and Digital Minister for Taiwan, how technologies can empower civil society for the better functioning of democracy. Mina Konishi of Shizenkan will facilitate the session.
"Roles of Business Enterprise in Realizing Sustainability"




Students will initially engage with John Elkington, an authority on corporate responsibility and sustainable development, regarding how we can make capitalism sustainable. Then, students will further explore the roles and responsibilities of business enterprises and leaders to realize a more sustainable, inclusive, and equitable society, together with Mads Øvlisen, former CEO of Novo Nordisk and former Chairman of LEGO. Prof. Andreas Rasche of Copenhagen Business School will facilitate the session.
"Final Session: Dialogue with FoC Supporters"




Two finalist teams will present their respective Final Presentations to the group of participating Supporters. A roundtable of Supporters and discussion among all students, Supporters, and Academic Directors will follow. This session will be open to other students, faculty, and additional stakeholders of the participating schools.
Rather than being academically focused, the course will consist of a series of virtual field trips. By using remote communication tools, e.g. Zoom, students will interact and discuss with classmates from all around the globe; have dialogue with leaders from diverse sectors; and be inspired to contemplate individually what it means to be a next-generation leader. Today's world, in a crossroad of our modern history, needs young leaders who dare to explore solutions to the issues our global society faces and take actions to pioneer new paths, even if the paths are thorny. No one has answers to the issues, and this course aims to be a source of inspiration and courage for each student to embark on such a leadership journey.
Students will understand the key issues society faces within the capitalist system today, as it
acts as an integral part of the socio-economic system. Because today's socio-economic system is founded upon nation-state democracy and capitalism, when challenges faced by capitalism are discussed, often reflections on the nation-state and/or democracy become
inevitable. By connecting virtually with thought leaders who are trying to address key concerns arising out of the current system, students will gain insight from firsthand experiences.
Furthermore, students will engage in dialogue with people who are affected in various ways by today's socio-economic system, to better understand their perspectives and interests. Each student is expected to reflect upon the role of business enterprises in society and responsibility of business leaders, and to translate the inputs from the sessions into a personal commitment for the betterment of society and a plan to bring about lasting change as a future leader .