On Tuesday, August 24, 2021, the Opening Ceremony for the Class of 2023 was held and Shizenkan University welcomed 80 new students to its Leadership & Innovation program. As a precautionary measure against the spread of Covid-19, the ceremony was held online.
At the ceremony, President Tomoyoshi Noda welcomed the new students with these words of encouragement. "Welcome to Shizenkan, Class of 2023. We have a lot of challenges ahead and it is us, together, who must deal with the immediate problems society and the planet face by developing creative solutions and taking action together. That is the purpose of Shizenkan and that is why you came here. I am so excited, passionate, and committed to helping you become professional managers, leaders, good citizens and whole-person management leaders over your twenty-month journey at Shizenkan."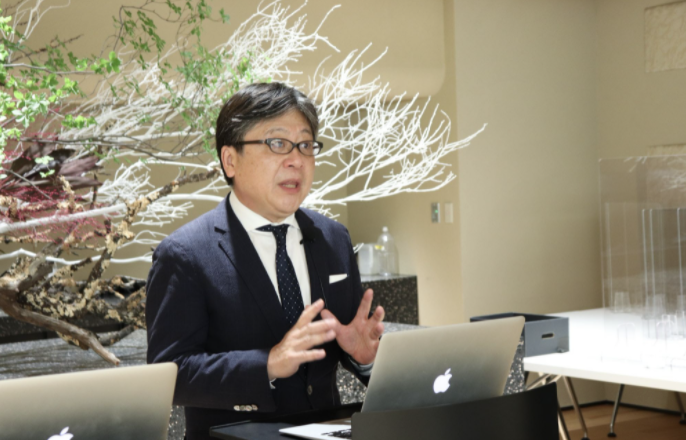 This year's Japanese and English Programs are represented by 54 Japanese and 26 international students. Although Shizenkan is a business school, 20% of the students are from the non-business sector, including a variety of backgrounds. The faculty and administration wish all of our new students much success as they tackle many challenges over the next two years to become "whole-person" leaders.
After the opening ceremony, the Class of 2023 students started the course "Leadership Challenge: Opening our eyes to the globe and looking into the future", which is designed to make each student think consciously and elicit the awareness of becoming a "whole-person" management leader by asking questions such as "why is leadership required now?", and "what does it mean in my life?"