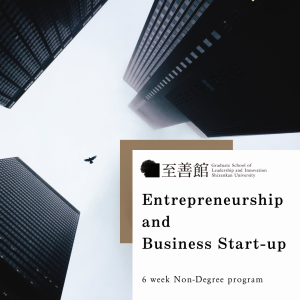 We are pleased to announce that the Shizenkan University is now accepting applications for non-degree students.
[Non-degree program]
The Non-degree program is a system that allows non-Master's students to take some of the courses offered by Shizenkan's Professional Master's Program on a course-by-course basis. Students who complete the coursework can earn credits. Courses can be taken in advance of enrollment in the graduate school and will be recognized as credits required for graduation at the time of enrollment.
The course being offered this time is "Entrepreneurship and Business Start-up". Other courses will be offered in the future (please refer to the bottom of this page).
[Course description]
Shizenkan University offers a non-degree, credited course, [Entrepreneurship and Business Start-up]. You will take the course along with Shizenkan's MBA students and receive credits and a certificate upon completion.
The Entrepreneurship course focuses on the process of converting an opportunity into a profitable and sustainable new business. Addressing new markets and building an organization may seem challenging for participants whose professional experience is mostly with established firms. By placing participants in the role of the entrepreneur, the course enables students to learn how to apply and feel comfortable with a range of entrepreneurial ways of thinking and acting. The sessions will provide learnings and frameworks that participants can use in venture projects and their future careers.
[Faculty]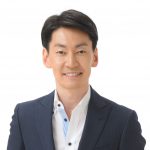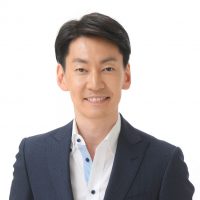 Associate Prof. Shunsuke Nagao
Vice President, Shizenkan University
[Overview]
| | |
| --- | --- |
| Course name | Entrepreneurship and Business Start-up |
| Course period | Sunday, November 5 – Saturday, December 16, 2023  |
| Language | English |
| Number of slots | Approximately 2  |
| Format | Online (via Zoom) and Offline (Shizenkan Campus)   |
| Deadline for the application | October 10th, 2023 by 12:00pm (JST) |
| Number of credit | 2 credits |
| Selection period | Wed, Oct 11th – Wed, Oct 18th, 2023 (Document screening and interview) |
| Fees | 230,000 JPY (Enrollment fee of 30,000 JPY and Tuition fee of 200,000 JPY) |
[Voicies from the past program participants]
"I entered the course with the aim to gain and become better suited as an entrepreneur. I comfortably can say that I feel like I succeeded in this.
Further having frontline experienced persons coming in and giving their story was very intriguing and giving the missing link that academic course dont offer in the same way."(Class of 2023)
"This course has enabled me to undertand the language I should use in talking with possible investors, the approach I should use and the construction I should follow. I am grateful to all of those who designed it."(Class of 2023)
[Class schedule]
| | | |
| --- | --- | --- |
| Session 1 | Sun, Nov 5, 13:00-17:30 (JST) | Introduction to the Entrepreneur Course and the Entrepreneurial Journey |
| Session 2 | Sun, Nov 15, 13:00-17:30 (JST) | Fostering an Entrepreneurial Mindset and Core Skills |
| Session 3 | Sun, Dec 3, 13:00-17:30 (JST) | Your first 90 Days and How to Prepare for it |
| Session 4 | Sat, Dec 9, 9:00-13:30 (JST) | Brushing Up your Venture Pitch |
| Session 5 | Sat, Dec 16, 9:00-13:30 (JST) | Final Venture Pitch |
[Other Non-degree Courses Offerings]
Course Name
Language
Course Start Date
Announcement Period

Creating Impact Business and Ecosystems

Japanese

November/December 2023

September 2023

Platform Strategy

Japanese

November/December 2023

September 2023

Creating and Managing Social Impact

Japanese

January/February

2024

November 2023

Creating and Managing Social Impact

English

January/February

2024

November 2023

Leadership and Negotiation

Japanese

January/February

2024

November 2023

Leadership and Negotiation

English

January/February

2024

November 2023
Contact us
Admissions Office, Graduate School of Leadership & Innovation, Shizenkan University
Address: Nihonbashi Takashimaya Mitsui Building 17F
2-5-1 Nihonbashi Chuo-ku Tokyo 103-6117 Japan
Tel: +81-3-6281-9011
E-mail: admissions-non-degree@shizenkan.ac.jp